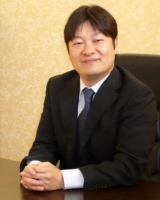 ATC Italia S.r.l. is the established sales and service centre in Europe for the Uchimura Group. We supply products and components for various industrial sectors both in Europe and worldwide.
Through the extensive networks we have at ATC we will ensure our customers' complete satisfaction. With progress in information technology and consequent globalization, international boundaries are becoming less significant and we have to adapt our vision to the new global market. However for us, the basis of all business remains customer relations and traditions, local conditions and habits that will not change as quickly as information technology and globalization.
We know that success in business lies in building personal relationships and understanding our customers. We consider the most important thing is good communications with our customers for building partnerships. Our dialogue with customers is always prompt and direct, whatever difficulties might arise. This is fundamental to us and our customers have come to trust us. Our slogan is "get people connected" and we aim to fulfill our customer's every need.